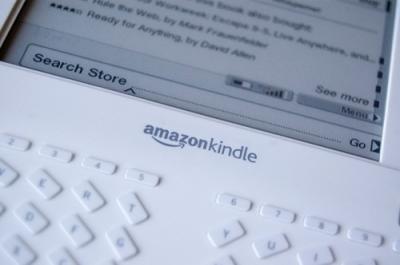 Vía: Seattlepi.com
Earlier this month Sony announced it was coming to America to take on the Kindle.
Last Friday, Oprah Winfrey endorsed the Kindle.
The folks at Sony are calling it the Reader Revolution. In a bold move they are essentially throwing in the towel in Japan, their home market, to focus their efforts here in America where they have been a bit surprised at how well their Reader is doing. Most of the Sony Reader brain trust will be relocating to America and they have unleashed thousands of Reader Revolutionaries throughout the country. These "revolutionaries" will appear at various retail outlets (think Target) and at special events around the country to help people experience reading on Sony's Reader Digital Book firsthand. Sony is also poised to donate 15 million e-books to schools throughout the country as part of this initiative.
This brick and mortar approach clearly pressures Amazon to broaden its distribution channels.
Enter Oprah. As John Biggs says over at TechCrunch on Oprah's recent Kindle lovefest "Amazon Kindle is either Oprah's favorite gadget or Amazon sent over the largest fruit basket looking for the ultimate endorsement."
I trust it is the latter with plenty of other incentives for Oprah in the fruit basket.
The battle also comes down to DRM. Amazon remains strapped to the DRM model while Sony is not. This is also the reason why the new Sony Reader does not include wireless capabilities. "It needs to be on an open foundation" says Steve Haber of Sony and until they figure that out there will be no wireless option.
This battle has a long way to go.