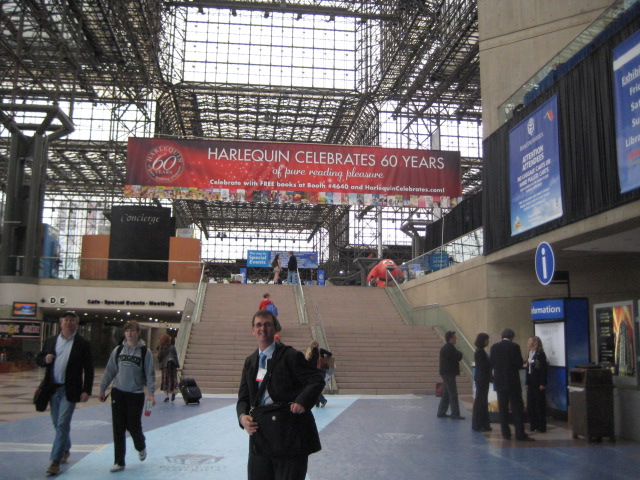 vía: publishingperspectives.com
Entrevista a Paty Pasadas en busca de puntos de vista "europeos" desde la BEA.Ted Blake se mantuvo en un discreto segundo plano....
Another European who worked BEA this year was Patricia Pasades from the international department of Publidisa in Sevilla, Spain. Publidisa is the largest POD and e-book publisher in Spain. With a presence throughout Latin America, Publidisa is looking to find a bookstore partner in the US to help distribute its 15,000 ebooks, as Pasadas explains:
On Sunday, just prior to returning to Spain, Pasadas remarked that her time at BEA was satisfying, though she primarily collected leads. "One of our top priorities is to break into the American market," she said. "There are so many Spanish-speakers that it is important we establish a presence. We'll be back.